CrossFit Village Berwyn – CrossFit
VILLAGE ALERT!
Join us this afternoon from 3pm – 8pm to learn more about Kettlebell Kitchen and to sample some their delicious food.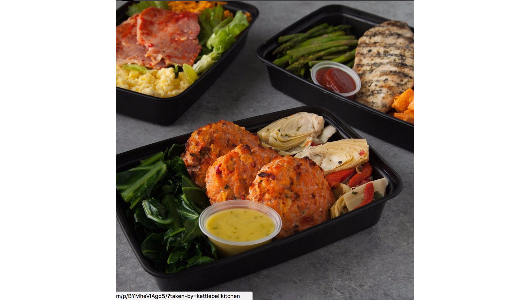 Warm-up
Warm-up (No Measure)
Run 200M

10 KB Swings

10 Toes To Bar or Hanging Leg Raises

Run 200M

5 V-Ups

5 AbMat Situps

10 KB Swings
Use a Lighter KB than you will use in the workout.
Metcon
Metcon (AMRAP – Rounds and Reps)
Complete as many rounds as possible in 25 minutes:
Run 800 m

40 Toes-to-bar

40 KB Swings

Run 600 m (400 m + 1.5 laps)

30 V-ups

30 KB Swings

Run 400 m

20 Ab Mat Sit-Ups

20 KB Swings
Rx: 24/16 kg

Scaled: Hanging leg raises, 16/10 kg
For scoring: After the 1st round, subsequent rounds will be ran around the building. Each lap will count as 1 rep