CrossFit Village Berwyn – CrossFit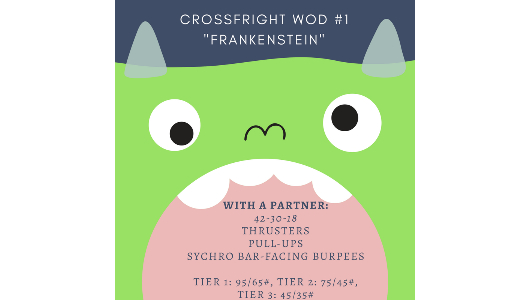 We've released the first WOD for our CrossFright Competition happening on October 27. Grab a partner, sign up through Wodify, & start practicing those syncro burpees!
Weightlifting
Back Squat (5 sets x 3 reps)
Complete 5 sets of 3 back-squats at 85% of your 1RM
Metcon
Metcon (AMRAP – Reps)
Take 15 minutes to complete:
150 Wall Balls (20/14#)

-In the remaining time-

Find your 1 rep max power clean
Score is (seconds – pounds). For example, if a lady CrossFit Games athlete shows up and completes the wall-balls unbroken in 4:58 (that's 298 seconds), then power cleans 198#, her score would be 100.
Lowest score wins.